A lot of the times, I feel that I let everybody...
Dreams
In the unsure life that I am living, the horizon seems endless. I could one way or I could go another. Do I try to go after what seems impossible to attain? I guess it's worth a try. It's better to have tried and failed then not trying at all. Life is confusing. What is my purpose in life? 
Jack of All Trades, Master of None
I guess I need to let a lot of stuff out. These are my honest thoughts and I guess I should put this private, but it's more about me so I guess it's okay. I did a lot of thinking this past break and it lead to understand a lot about myself. One thing I figured out is that I'm of a jack of all trades.  I remember how people used to always comment about how I was able to do a lot...
Fake It Till You Make It
It's been a tumultuous quarter to say the least. There's been so many things that have been going on my life and it's weird for me to finally reorganize my priorities. But you've got to be able to let things go. College was a time where you can figure out yourself and maybe even what you want to do for the rest of your life. I still haven't figured out what both of...
"Meanwhile you're on here looking to expand your knowledge too so you want..."
At Wit's End
I could write a seething rant right now. But I won't. All I will say is I'm so close to being done with this. If I had kept it the way it was, it wouldn't have grown to the impending implosion that it is now. This isn't a family anymore. All I've done is fall back into an same cycle that I wanted to avoid.  Probably even worse.
It's been almost 2 months since I've written anything on here. It's hard to find the time now days. I always thought I'd have time to write, but it seems as the years pass by I've written less and less.  I'm quite tired now days. I know I sometimes say I'm tired when I not exactly tired, but I am tired all the time now. All I want to do is sleep and not...
Moment
Sometimes you can't help but be critical of yourself. Everything you do feels mediocre and lackluster. Make you wonder if what you're doing is even worth doing. Then there are those moments where someone or something makes you realize that you've touched someone's life. And that makes everything worth it. 
A Glass Of Water
It's been quite a while since I last wrote on this blog. It seems that lately I have the time nor the energy to write my thoughts down, which is a shame since there's been many times where I wanted to write down what I was feeling. I remember this small passage that I don't remember the source for, but basically it was how people perceived a glass of water. Optimists thought the...
1 tag
whomissjones asked: I loove your doog :) what type is it??
2 tags
1 tag
1 tag
1 tag
3 tags
1 tag
Picnic Day Hiatus
It's been so long since my last text post on Tumblr…DDR practices like no other and increasing tiredness have led me to neglect writing my thoughts out. Well, just finished DDR 2012. The results were….unfavorable you could say. Not being a sore loser, but I honestly thought we had a strong chance of winning, but we didn't even place. Now Popping Club has come a long, long...
"Question: What can you tell a young man looking for motivation in life itself? ..."
– Neil deGrasse Tyson (via mandu)
Conversations, Knowing Thyself, and a Toaster
Finally been getting some downtime to just sit and think for a minute. Got other tasks at hand, but I wanted to time to just simmer with myself and my thoughts.  Conversation. The informal exchange of information through words. I find this phenomena extremely interesting and have difficulty grasping this concept. Being an only child who grew up mostly alone who did extracurriculars that involved...
Things Change.
It's been such a immense amount of time since I last posted on here. I've been debating on whether or not to write about what's been going on, but quite frankly I'm too exhausted to write it down and I've forgotten most of it already. Today I went back home to San Jose, which has been about a month and a half since my last visit. It felt weird, coming back home after...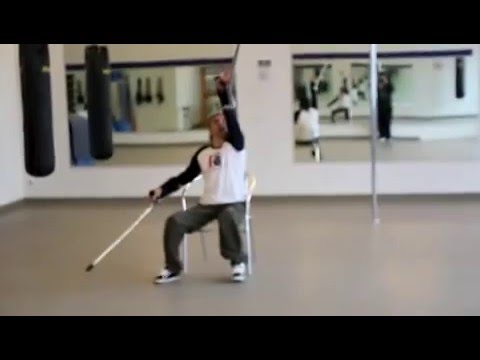 SOUL TRAIN
becomewhoyouare: "On Saturday mornings, sometimes we would catch my dad watching soul train, and when he was really feeling it we'd find him dancing, trying to copy one of the moves he saw on the tv. And it's not like he'd stop either, he'd just look at us, grinning and shuffling his feet. RIP Don Cornelius, sad to hear how you went" ~Jason Bayani (via Facebook) I caught this on my brother's...
Hectic Times
It's been quite a while since I've posted here on Tumblr, and reason is that I've been just simply too busy to write anything down. I've been sleeping from 10:30pm-2am, which is really early considering I usually sleep at 4-5am. Anyways, I was going to write about what I've been up to, but due to some recent events I'm going to touch base about something else.  ...